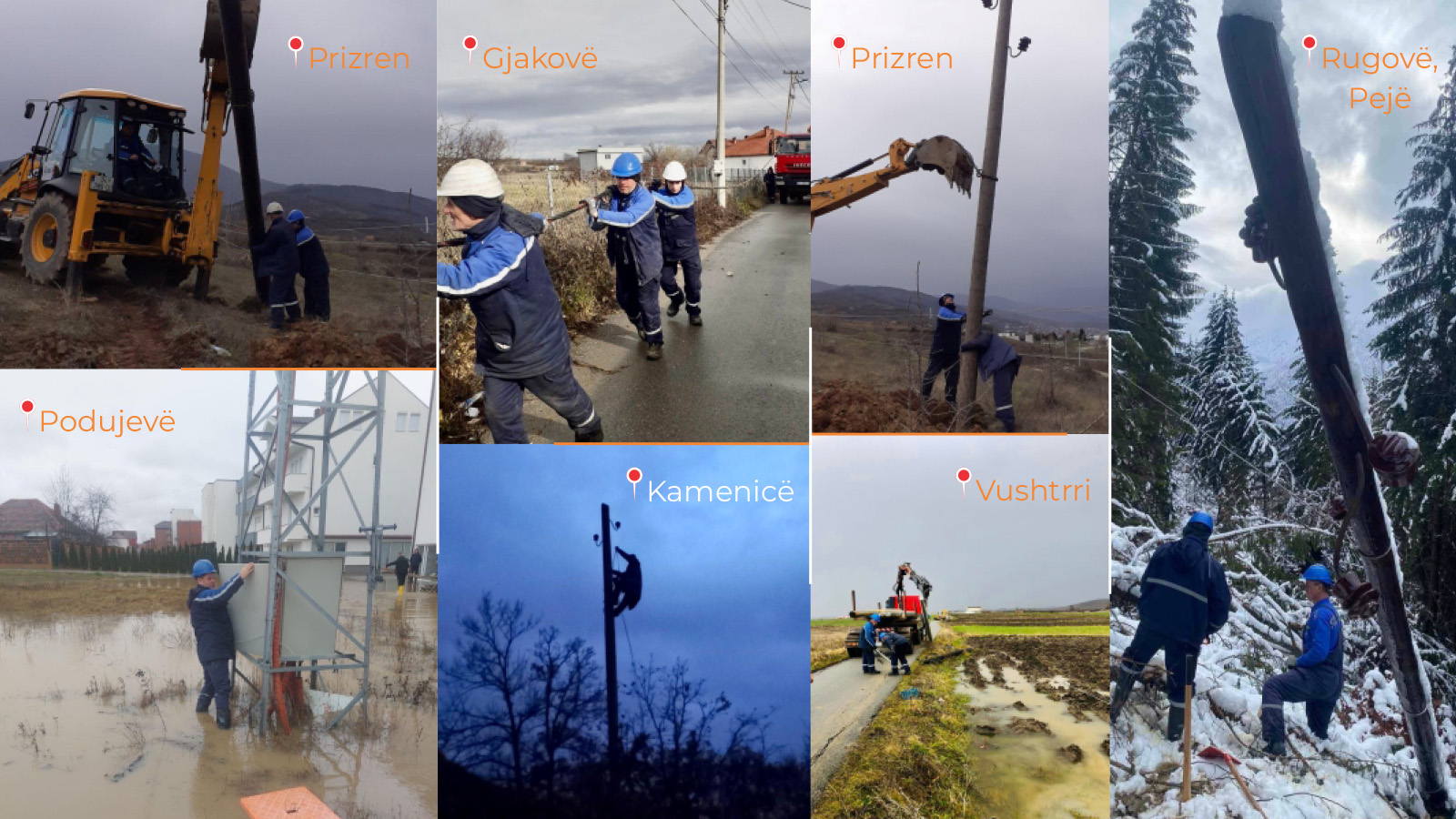 January 20, 2023
Hundreds of KEDS workers are repairing flood damage
The heavy rains and the winds that have captured, first the regions of Prizren, Gjakova, then also those of Mitrovica, Peja, Istog, Ferizaj, Skenderaj, and Pristina, have damaged not only private damages of individuals' properties but also damaged the electrical network.
The field teams of KEDS have so far managed to repair damage from these floods, however, more work is being done in some areas where it was not possible to intervene due to heavy floods. The most affected areas are Mitrovica and Peja. KEDS has additional teams in order to repair all flood flow damages at the most optimal time. For any additional information regarding the current electricity situation, you can call on our free number 080079100 or write to the email address: info@keds-energy.com.
In addition, please report any damage caused by flooding that may be a risk to you and your community. We are near you and doing our best with the addition of teams in the field, to repair all the damage of the last days in the electrical network.
In addition to thanking you for your cooperation, we ask for the understanding of all those who have been affected by the floods that have been a large part of the past few days.